BLE Connect Portal & Reporting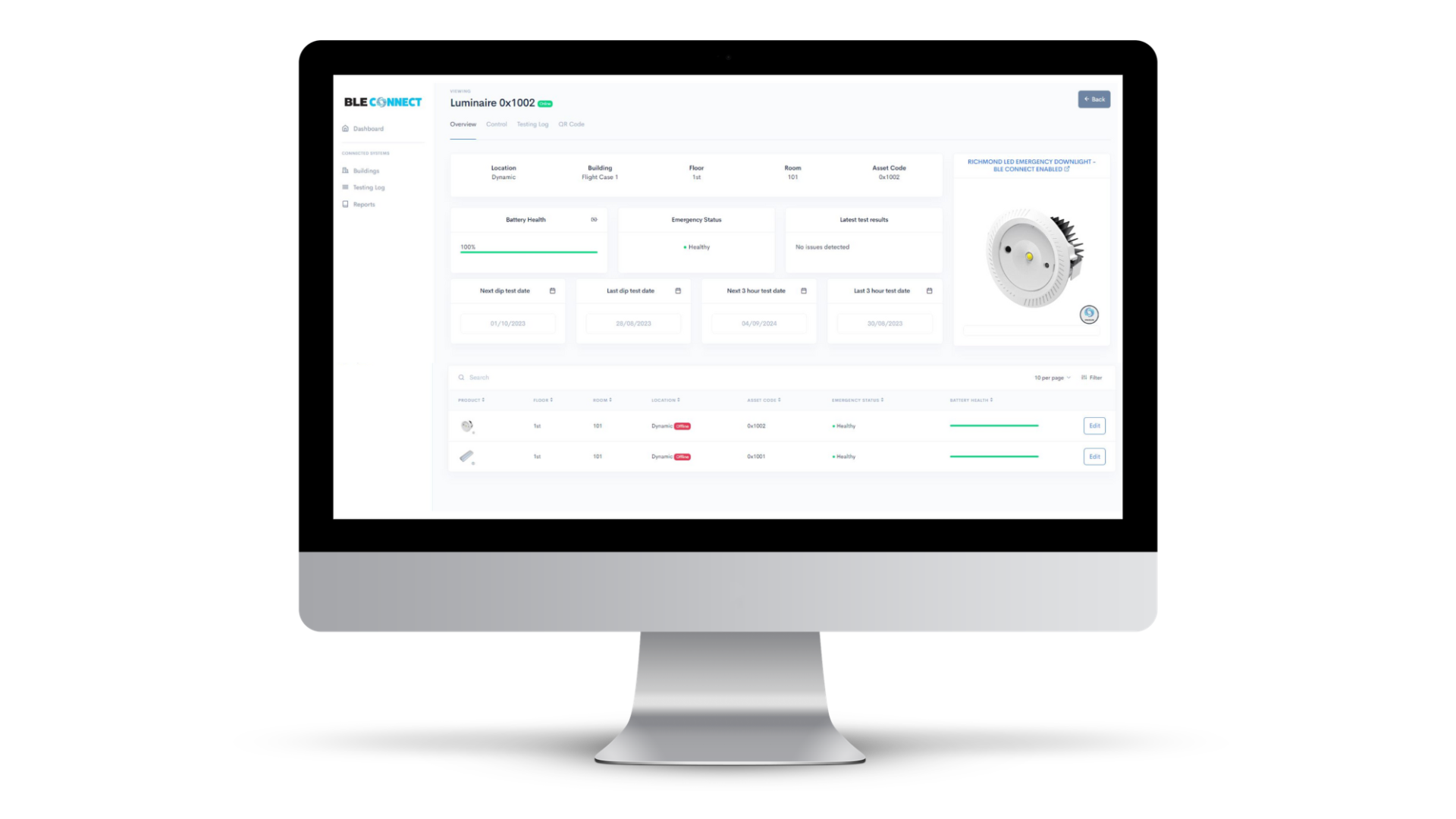 Everything you need to know about the status of your emergency lighting.
Luminaire Status

A simple indicator system advises if each luminaire is operational and has passed the latest functional test.
Battery Status

BLE Connect reports on whether the battery in each luminaire is charging.
Battery Health

BLE Connect uniquely reports on battery health, providing advanced warning when battery health is low.
Luminaire Location

The location of each luminaire across all sites can be viewed from the portal.
Perform a Test

A simple click will instruct a luminaire or site to perform an unscheduled test.
Light Sensor

BLE Connect can sense if the light is present from the LEDs as well as checking the mains supply is present.
Testing Schedule

The schedule can be seen at a glance showing the last performed test for each luminaire and also when the next one is due.
Link to a Replacement Item

In the event of a failed luminaire, a link to a replacement item is available.
Historic Test Records

Historic test records are held for each luminare and can be viewed or downloaded.