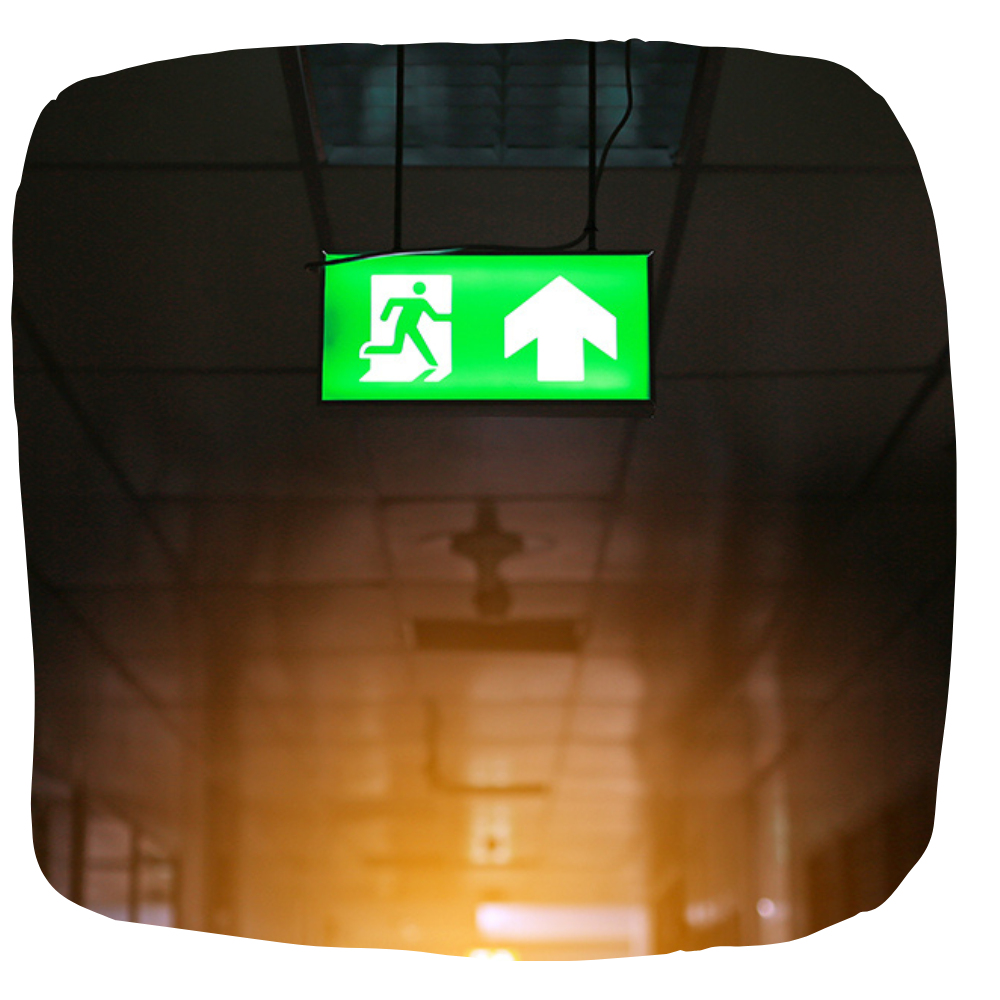 The battery backup of the emergency lighting system will depend on the building and the evacuation strategy. A 3-hour duration is required in entertainment places (cinemas, theatres, etc.) and facilities with a sleeping risk (hotels and guesthouses, etc.).
A 3-hour duration is also required if evacuation is not immediate or where early re-occupation may be necessary.
For the common areas of blocks of flats, a 3-hour duration is needed, as the occupants would be familiar with the building's layout. An orderly evacuation can be expected in the event of an emergency. There is still the sleeping risk of the flats themselves, which causes the more extended duration requirement.
One hour duration may be acceptable, in some premises, if evacuation is immediate and re-occupation is delayed until the system has recharged.
Typical types of premises that would require a 3-hour duration are:
Premises used as sleeping accommodation would include:
Hospitals
Care homes
Guest houses
Colleges
Boarding schools
Some clubs
Non-residential premises used for treatment or care, which would consist of:
Special schools
Clinics and similar premises
Non-residential premises used for recreation would include:
Theatres
Cinemas
Concert halls
Exhibition halls
Sports halls
Public houses
Restaurants
Non-residential, public premises, which would consist of:
Town halls
Libraries
Shops
Shopping Centres
Art galleries
Museums
Typical types of premises that would require a 1-hour duration are:
Non-residential premises used for teaching, training and research, and offices which would include:
Schools
Colleges
Technical institutes
Laboratories
Industrial premises used for the manufacture, processing or storage of products would include:
Factories
Workshops
Warehouses
Where premises fall into more than one "typical type", the longer duration would apply to the premises. Unless the differing types are contained within a separate fire compartment, each compartment has its independent escape route. If this is the case, then differing durations for the appropriate kind and room may be used.
The maintained type's emergency luminaires should be used in public areas where the standard lighting may be dimmed and in common areas where smoke build-up could reduce normal lighting effectiveness. Maintained lighting that combines both Emergency and normal lighting functions may also be desirable for aesthetic or economic reasons.
The emergency lighting system's battery backup should be determined by the fire risk assessment for the building.
The exit signs always need to be illuminated and visible when the premises are occupied. Because of the difficulties of ensuring that the normal lighting will adequately achieve this, maintained exit signs are required in licensed and entertainment venues. It is necessary to use maintained exit signs in any premises used by people unfamiliar with its layout